Introducing
InterExam™

InterExam™, the NME web-delivered internet-based testing system, is available at this location. InterExam™ is a test delivery system designed to provide secure administration of occupational licensure/certification examinations. It is available for educationally-based tests as well. It is also adaptable to questionnaires, survey instruments, and other objective measures.
InterExam™ can be administered by our test proctors at our designated test locations. Alternatively, InterExam™ can be administered with your own organization's proctors. Contact us for more information.
Please note that while the InterExam™ test administration program has been designed to run as quickly and efficiently as possible on your web browser, there are a number of factors that can hamper its performance. Such factors include: the capacity of your local machine, your connection speed, and the capacity of your internet service provider. Note that this program will run only on the Microsoft Internet Explorer web browser, and that the test administration screen has been formatted to operate at a screen resolution of 800x600 pixels. See your Windows manual for information on how to set your screen resolution. The test will open in a new window. You must run the test using Internet Explorer.
Questions about InterExam™? Visit our InterExam™ FAQ page.

To proceed to InterExam™, click here.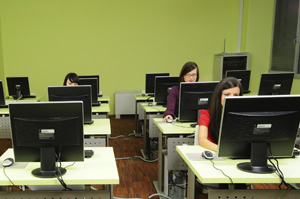 ---